Cnami Our Sophisticated Cnami Brand Features Seafood Products That Meet Your Asian Seafood Needs.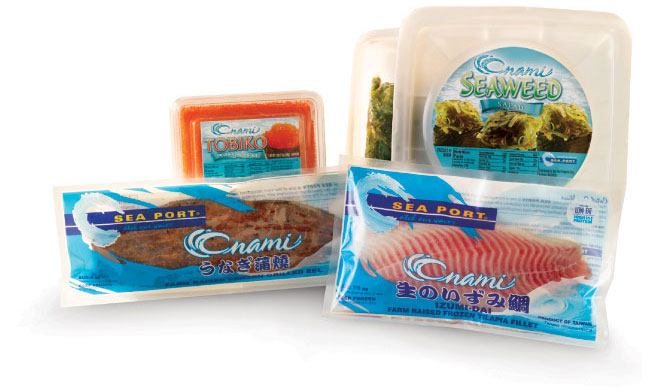 Our success as a branded supplier is dependent upon our relationships, how we relate to you and our entire distribution chain. Through our brands, we strive to make connections with our seafood buyers. We aim to provide brand lines that represent seafood as it should be - the protein with personality!

Our sophisticated Cnami brand features seafood products that will satisfy your seafood needs. The current product line includes Orange Tobiko, Eel, Seaweed Salad and Tilapia, however other products such as Tuna will soon be available in Cnami brand.